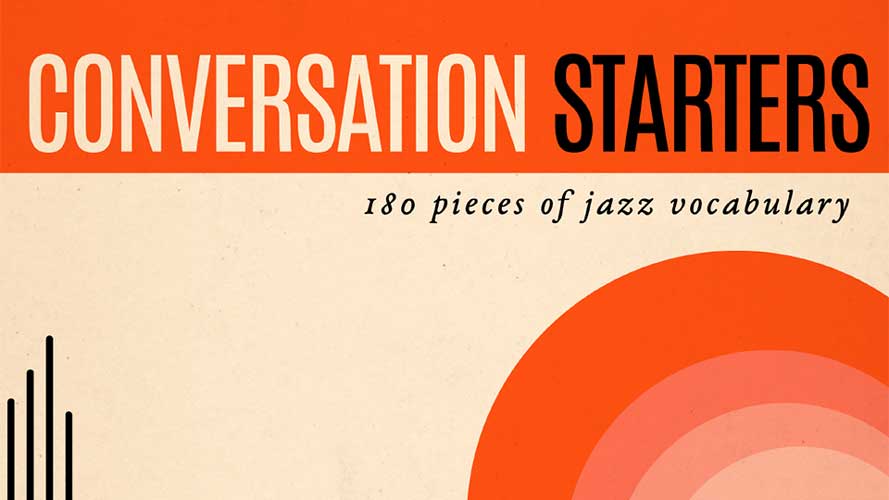 ---
By Adam Larson
---
Conversation Starters was an idea I've had for awhile; to compile a list of vocabulary unique to common chordal progressions in jazz. From a young age, jazz students hear from teachers that jazz is "like a conversation". Part of that conversation is heavily reliant on having the vocabulary necessary to have a dialogue with ones bandmates.
This book contains 180 different pieces of jazz vocabulary to get the conversation started. The first 30 lines are written over a ii-V7 of regular length and as a "quick ii-v7" and their composition is decidedly linear, with exception to the last five lines in the "quick ii-V7" lines, which begin to take inspiration from larger intervals.
Starting with the "half-step ii-V7" lines, the first five lines for each progression are written in a linear, bebop style and are in more standard ranges. The second five lines for each progression make use of larger intervals. Offering contrasting lines is a way to diversify ones vocabulary and thus it is the hope of the author that the student identifies ways in which the harmonic content of the lines remains similar, but the message is delivered in starkly different ways.
Although all of the lines in this book could be learned in all 12 keys, the student will find that the construction of the first set of lines for each progression lend themselves to transposition in all twelve keys with greater ease than those constructed with larger intervals.
Every effort has been made to spell the pitches with enharmonic accuracy. However, there are certain scenarios in which the author has taken liberty to maximize ease of playability.
It is the hope of author that this book will provide many practical and fresh ways to play over crucial chord progressions that occur in hundreds of standards.
A Quick Sample Taken from Conversation Starters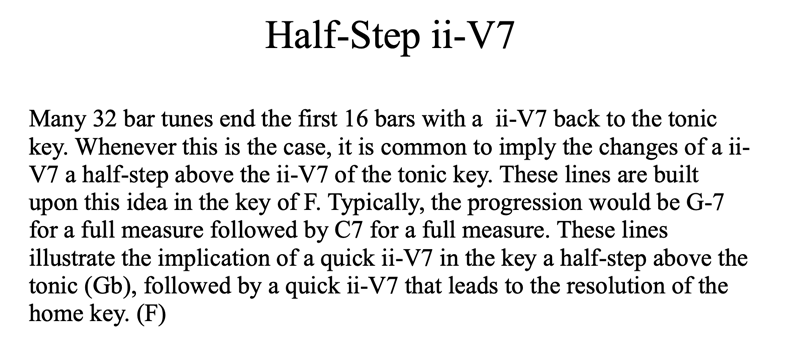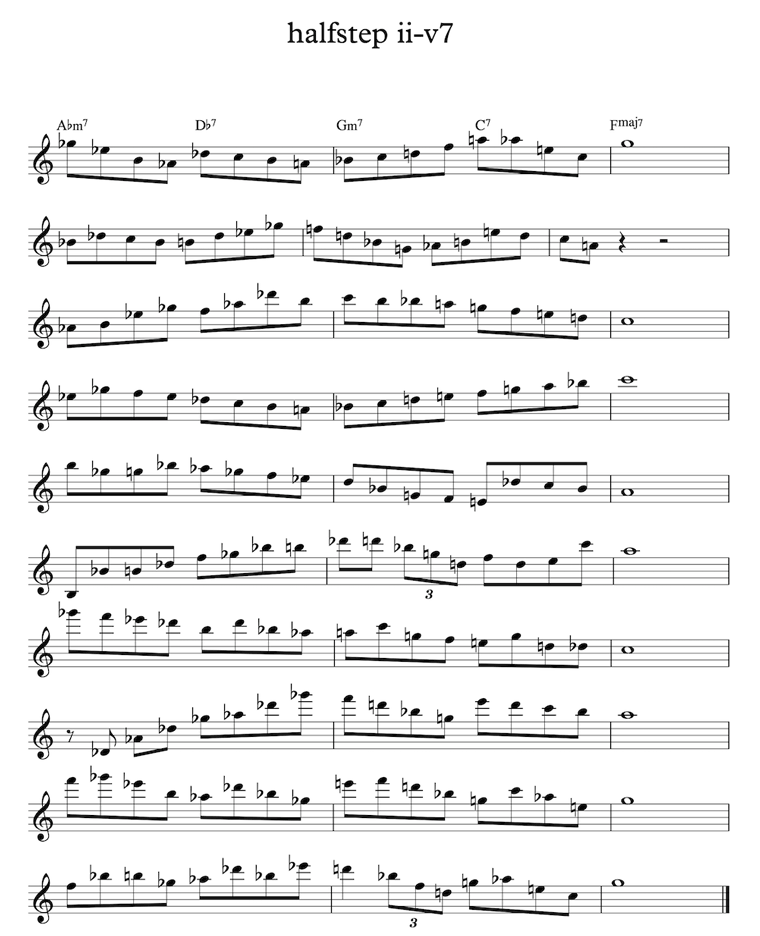 Your Instructor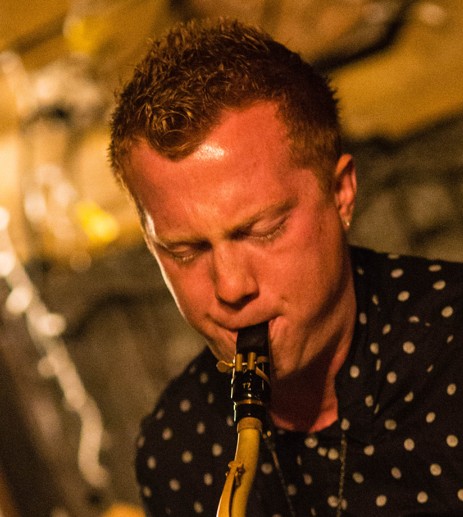 Adam Larson is a saxophonist, recording artist, composer and educator who began playing saxophone at the age of 11. Described by critic Howard Reich of The Chicago-Tribune as "a player for whom the word 'prodigious' was coined", by Peter Hum of the Ottawa Citizen as "a saxophonist who brings Donny McCaslin and Mark Turner to mind", and by Nate Chinen of The New York Times as "the sort of jazz musician who gets flagged early on as a promising talent and then hustles to meet every requirement for success", Larson has garnered numerous awards that distinguish him as one of the most promising artists of his generation. Adam holds BM and MM degrees in Jazz Performance from The Manhattan School of Music, where he graduated with honors as a Master's student as the recipient of the William H. Borden Award for Outstanding Performance in Jazz.
Adam is an endorsed artist for P. Mauriat saxophones and Vandoren reeds, ligatures and mouthpieces.